One word to describe our Spring Break...

Simple.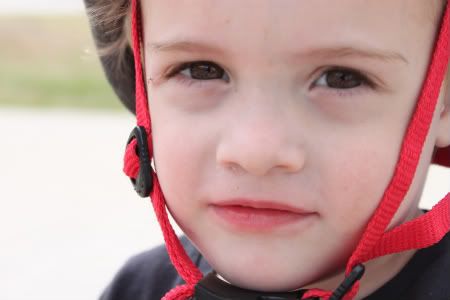 I had all these great ideas and plans for us over the week long break, but as usual with a family of 5 things don't always go as planned. I can't tell you how hard this is for a planner like myself, but over the past 7 years I have been slowly learning to go with the flow when my plans are not exactly played out they way I want.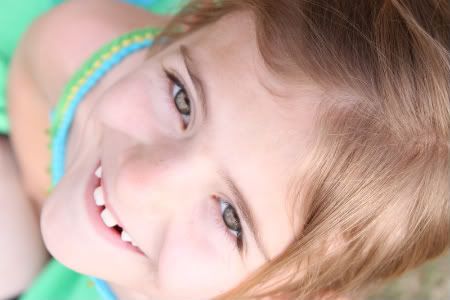 Turns out, the "plans" that actually played out for us over the break were just what we needed. The past month has been busy to say the least so the fact that our week turned out to be simple was pretty much perfect for us.
We started the week off with a trip to Six Flags. We picked the girls up for their spend-the-night party at Papa and Honey's house and headed over to my dad's to drop Bryce off.
We haven't been in the park for 30 minutes when Jordyn says she does not feel well. Bryan checks her for fever and she feels warm. Perfect.
We rode a few more rides and as time wore on, Jordyn faded on us. I felt so bad for her because she was trying to be a trooper, but she got to the point where she broke down in tears and we knew it was time to go. Wasn't exactly what we had planned, but our girl needed to get home. Bryan and Jordyn headed out to the car while I took Sydney on a few more kiddie rides. There were no lines so she got 3 more rides in and a picture with some characters. Bryan picked us up at the gate so the timing worked out perfectly. Jordyn ended up catching the same virus (nasty cough and fever) that Sydney and Bryce just got over.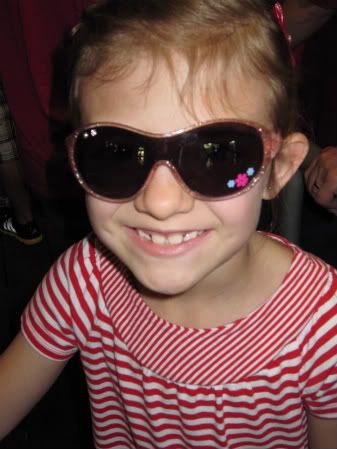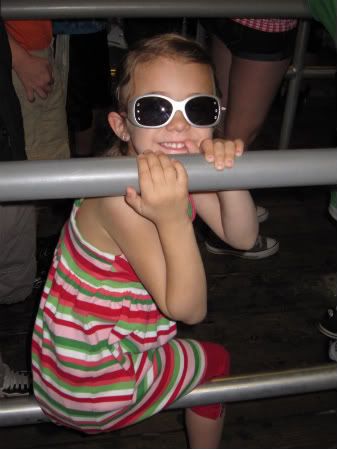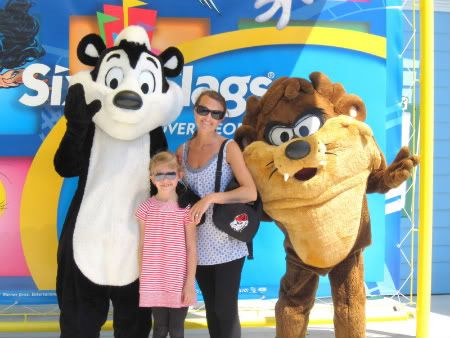 Side note: Not sure who was more excited, Bryce or my dad about their day together. I wish I had taken a picture of them because they had a killer time!
Bryce was worn out so I consider that a successful afternoon.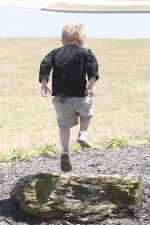 So, since we had ourselves a sickie, we spent the remainder of the week around the house. I think I forgot what it felt like to be at our house and actually enjoy it. Not being in a rush to be somewhere. It was pretty fabulous to say the least. The kids played outside for hours on end, which allowed me several opportunities to practice my "photography". I was pretty much taking pictures of anyone and anything that would cooperate. It was nice to chat up some of our neighbors also since we all felt like we were finally coming out of hibernation. We did a little work in the yard and caught up on some movie watching.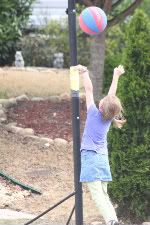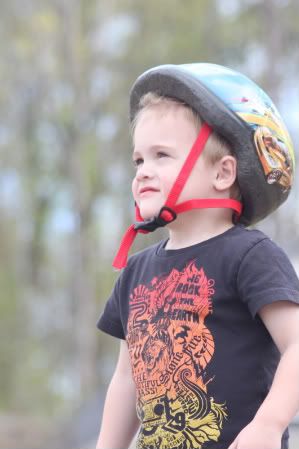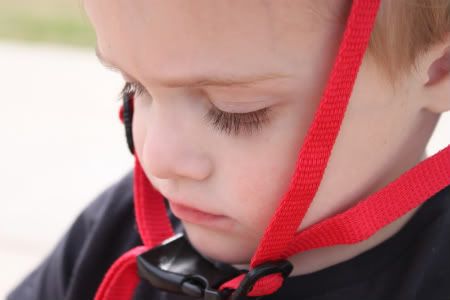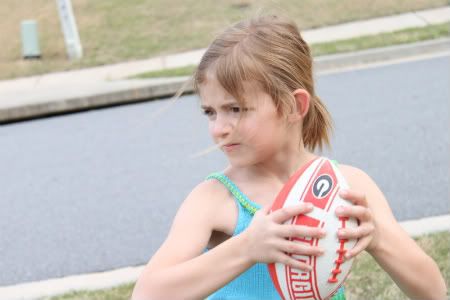 Bryce improved on his potty training...we are about 90% potty trained! I think sticking around the house was just what he needed to help move his progress along.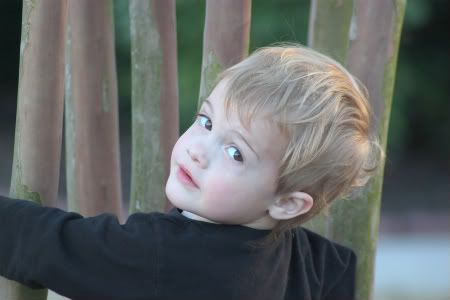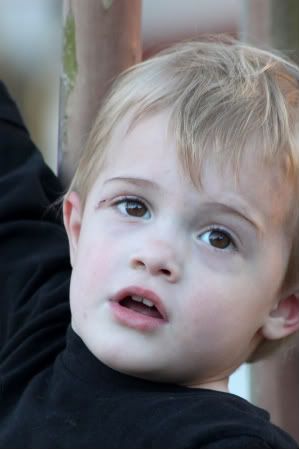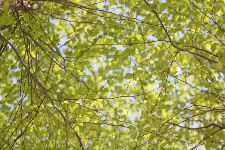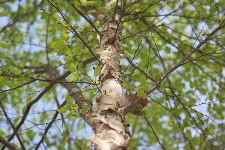 We took a trip out for ice cream and I made my first attempt at making cake pops. Could possible be my first and last attempt to be honest. Those little buggers are much harder to make than they look and are very time consuming. They tasted yummy though.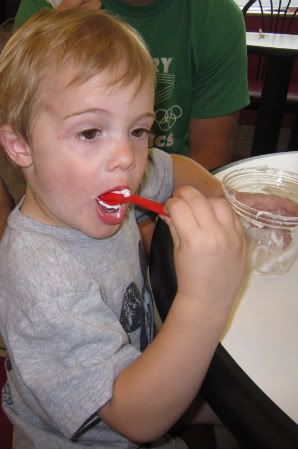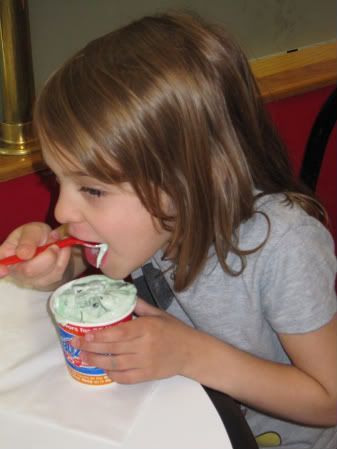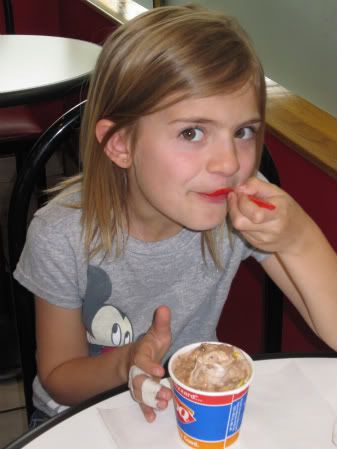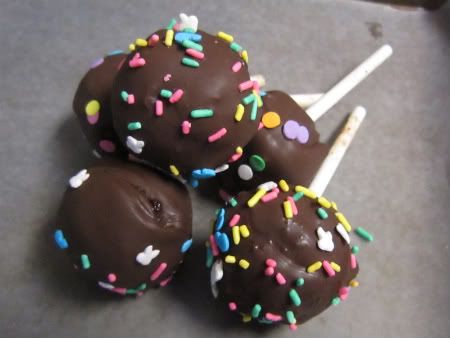 One afternoon, Sydney and I met up with Missy and her little sister Natalie, for a girls day out at the movies. We saw Never Say Never - the Justin Bieber move. Dare I say...I thoroughly enjoyed it!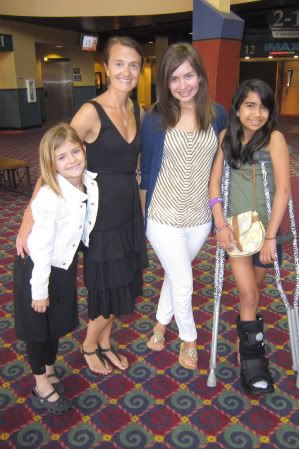 Our friends Amanda and Garrett came over for a much needed visit. I'm so glad we finally got our schedules to coordinate so we could spend some time together. We ate pizza, played outside and got busy to some Just Dance 2.
Amanda had some serious dancing skills...I must give her props!
Love these two so much.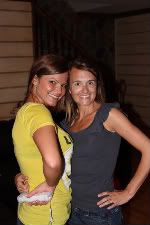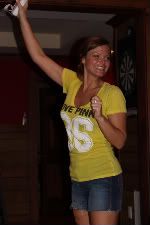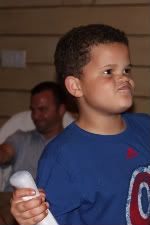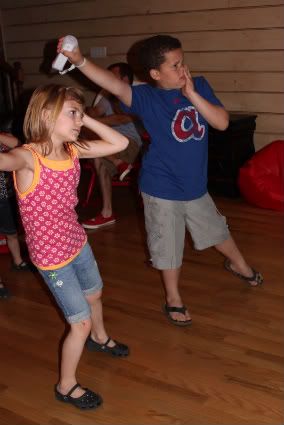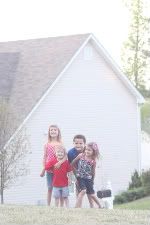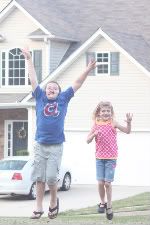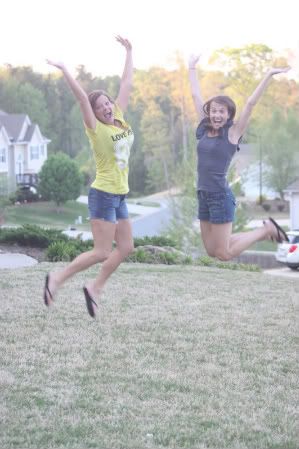 We got started on some much needed spring cleaning, but we are no where near finished. With the change of season I have this strong desire to purge everything from our house for some reason. I've gotten rid of a decent amount of stuff, but there is so much more to sift through. We did NOT get to any of the fix-er-up projects I had planned and that's okay. We can get to those over the summer
. Hopefully
.
The Joneses enjoyed a weeks worth of family down time. I love how the week unfolded for us. It ended up being exactly what our crazy crew needed.
Oh!! One other fun thing we did during the break was take a trip to the Georgia chapter of the CFF. We dropped off a nice donation for Great Strides of almost $6000.00!! Bryan's school, Davis Elementary, had their annual CF fundraiser the week before spring break. In ONE WEEK they raised just under $6000.00.
Can you believe that??

A.M.A.Z.I.N.G.
Since finding out about Bryce's CF, Bryan has headed up a fundraiser at Davis each year and each year this school pulls through for the CFF in a big way. All the classes in the school compete against each other in "Jar Wars". The class that brings in the most money is declared the winner. These kids LOVE the competition, which in turn brings in much needed money for the CFF.
Monday the kids brought in pennies. Tuesday they brought in nickles. Wednesday was dimes. Thursday was quarter day and rounding out the week on Friday was dollar and check day! The kids could also purchase CF bracelets and hat stickers so they could wear a hat to school.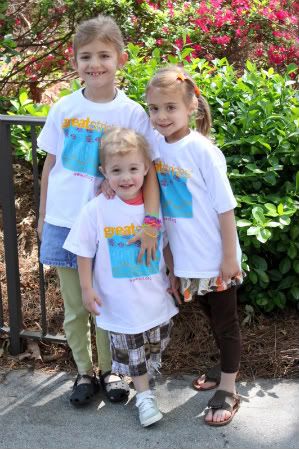 Outside the Georgia chapter of the CFF. The kids got shirts, candy and silly bands during their visit. Bryce was a complete ham...he flirted with all the girls in the office. My little ladies man...
Just want to give recognition to the kids of Davis Elementary for an amazing job. Bryan and I are truly grateful for the support you have shown Bryce and the CF community. We are so appreciative to the kids, parents and staff for continually making this fundraiser a success each year. We are so proud of you Davis Elementary!!
High Five for a job well done!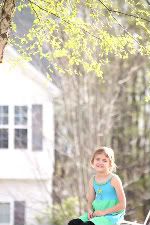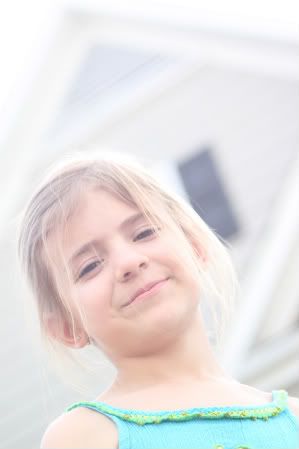 Monday brings back our busy schedule again. The next 6 weeks is going to be a whirlwind. There is SO much going on. While I don't necessarily look forward to it, I do look forward to the "prize" at the end of the craziness. Our summer schedule!! I am counting down until our laid back schedule and days at the pool begin. This little momma can hardly wait!